Replacing Cast Iron Pipes Under Your Home
We recently were called out to one of the many Sarasota Property Management rental homes that Crisp Plumbing services. The home had experienced several stoppages and slow drainage. After a video inspection of the sanitary lines, we found the home had cracked and flaking cast iron pipes under the slab and the pipe was full of roots.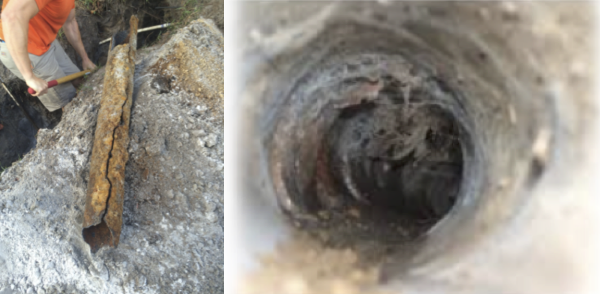 If you're buying or own a home thirty years old or older your sanitary system could be made of cast iron and in some cases the stacks maybe PVC but the pipes under the slab could be cast iron. Over time the interior of cast iron begins to oxidize and rusts the pipe from the inside out. The cast iron begins to flake and crack letting roots into the line. The roots and flakes can restrict the flow of the water. If you find yourself calling a plumber to clear out your pipes on a regular basis it maybe time to consider a re-pipe.
Offering Digital Video Pipe Inspection in Sarasota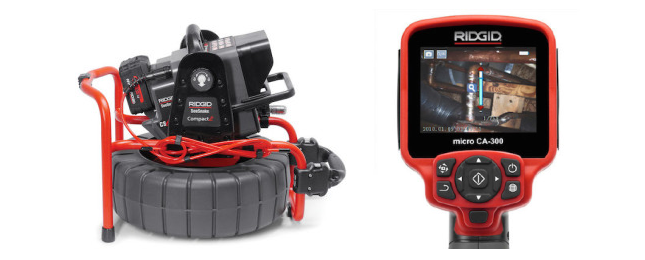 Crisp Plumbing offers a Digital Video Inspection; this is an efficient and cost-effective way to inspect your sanitary lines without digging them up. This allows the location of damaged pipes, and blockages without spending extra time, money and destruction of property.
To correct the problem at this home Crisp Plumbing Inc. replaced the old cast iron with PVC pipes and fittings. We started by cutting and removing the concrete floor and drywall to access and remove the damaged pipe. We also found that the drain going to the county sewer tap was also cast iron.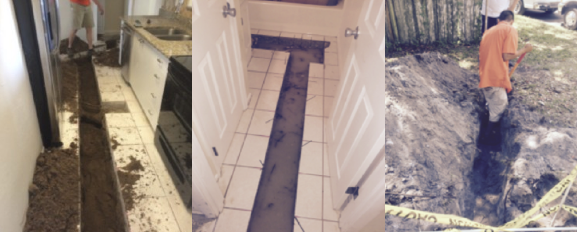 We then started installation of PVC through out the home and the sanitary line going to the county sewer tap. Once the pipe was laid and inspected by the County Plumbing Inspector, we poured concrete back level so the Property Management Company could re-tile the floor.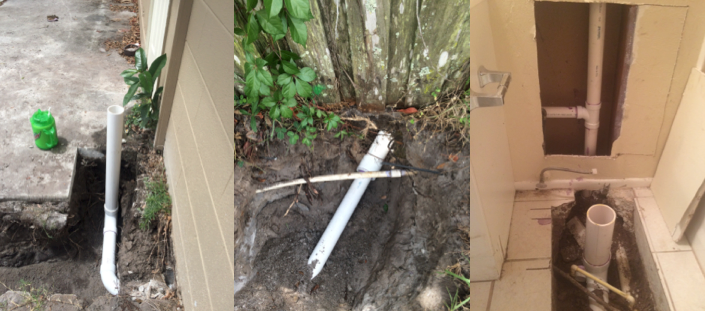 Crisp Plumbing of Sarasota takes all major credit cards and offers no hassle guarantees and free estimates. Our 24-hour service is available to both residential or commercial customers. Call us today at (941) 927-9700 to learn more.
Social Share